The Brigham Research Institute was one of the two departments I worked with during my Media and Design Co-op at Brigham and Women's Hospital. The goal of the Brigham Research Institute is to help accelerate medical discoveries and communicate on behalf of the Brigham research community. During my co-op, I created digital advertisements, flyers and print materials for various events.
One of my main projects while working with the Brigham Research Institute was to design the annual research report. I was responsible for selecting colors and fonts, as well as create the overall design of the report. The color scheme was chosen to add liveliness to the spreads. The sans-serif typeface Roboto was used to give titles a modern feel, and the serif typeface Lora was used for body text to keep the report looking professional. I also was tasked with creating charts and tables for the report. These are two examples of charts found in the research report.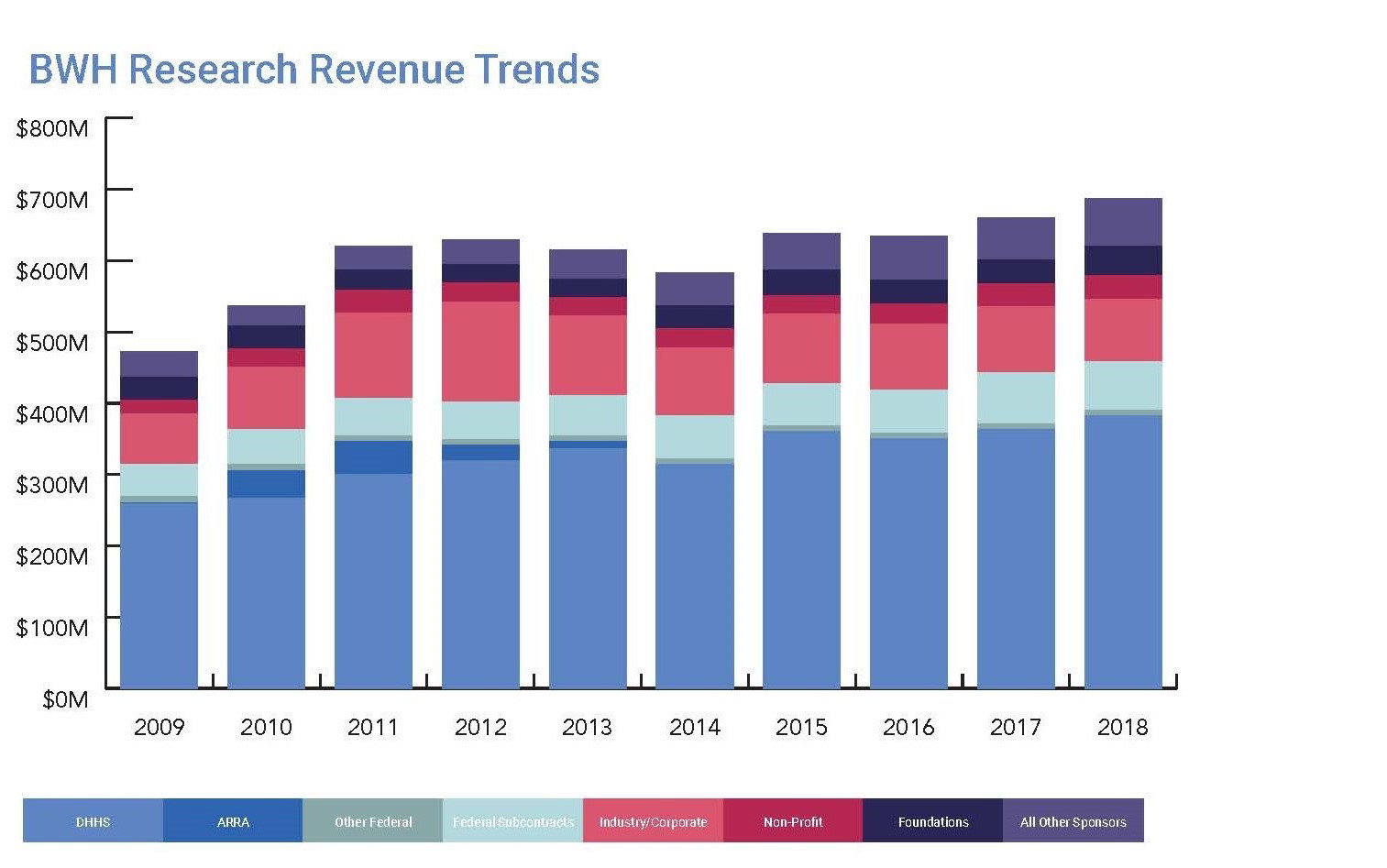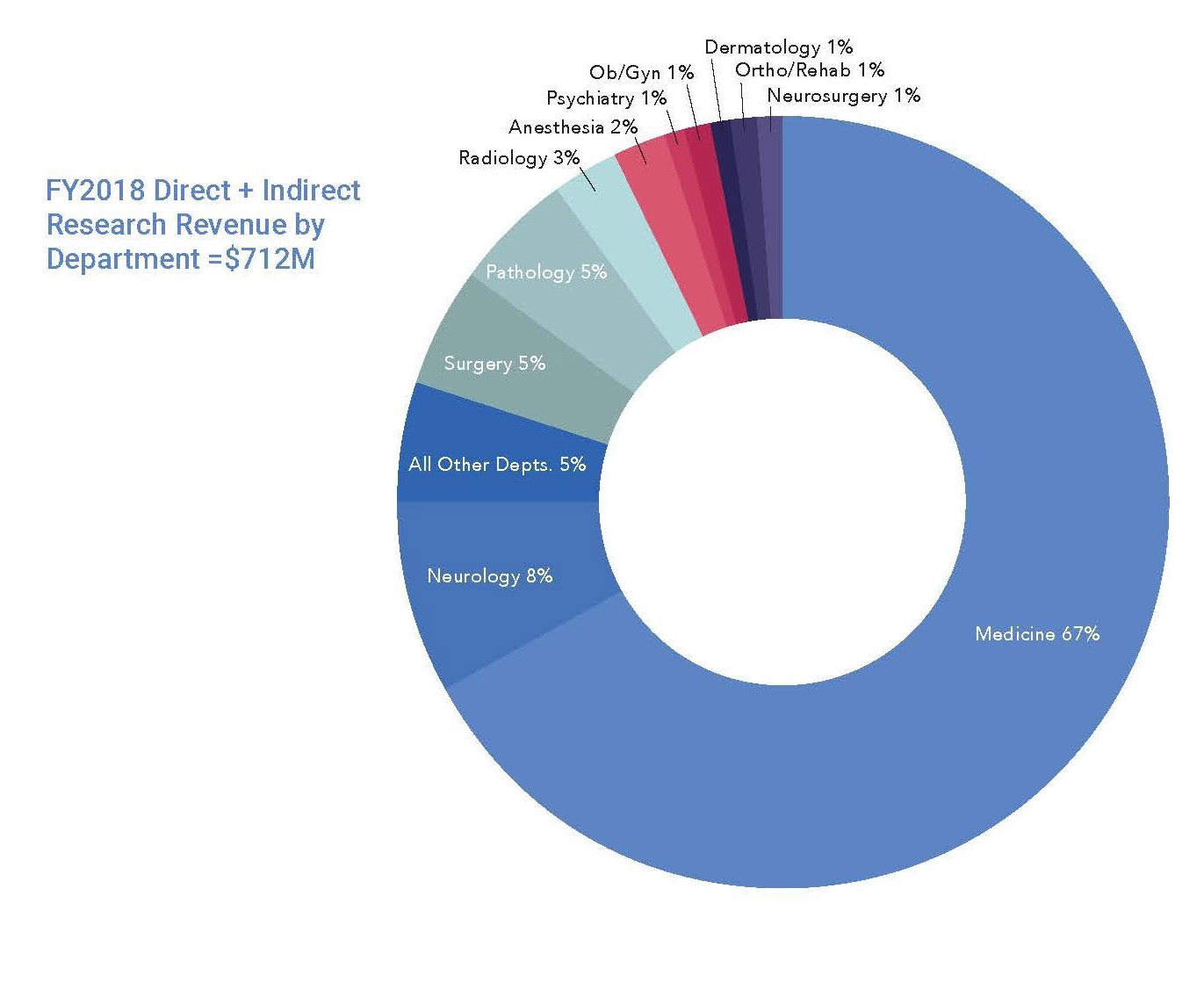 Below are a couple of spreads from the research report. The goal was to create a fun and visually appealing design while still keeping the report polished, especially for the medical professional audience.