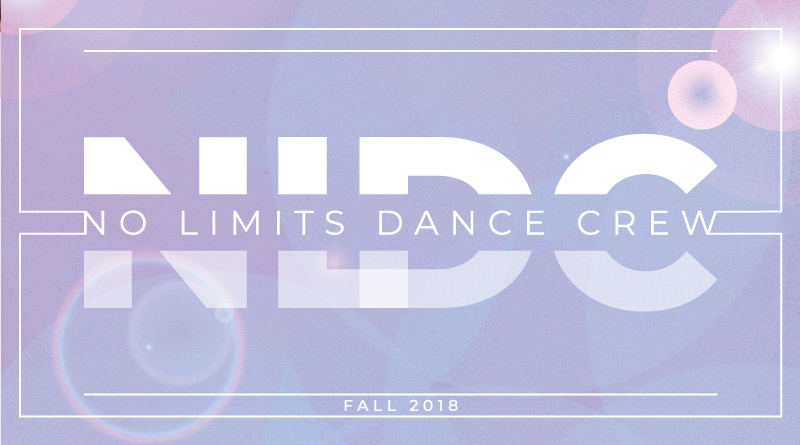 I am currently the Creative Planner of No Limits Dance Crew for the 2018-2019 school year. No Limits is the largest student-run dance organization at Northeastern and prides itself in being inclusive to dancers of all experience levels and styles. As Creative Planner, I am in charge of creating all branding efforts, such as print for promotional use, forms, and designs for social media. The image above is being used for Facebook event posts and print materials.
My first project as Creative Planner was to create a logo for the upcoming semester. My logo plays with type in the base of its design. Montserrat is the typeface used throughout the designs. I wanted to create a logo that was bold and represented the strength and unity of No Limits. I utilized color to illustrate the fun environment of the club and lens flares to represent the stage spotlights. The two designs above are being used for social media profile pictures and the Facebook banner, respectively. Other variations will be used for posters, signs, and t-shirts.
We are offering beanies as our extra apparel for this semester. These will feature the white logo in a more simplified version.
These are some of the previous drafts of the logo. Variations with diamonds and dancers were experimented with, but ultimately the typography dominant logo was chosen for a more bold and modern tone.