As Creative Planner for No Limits Dance Crew, I created logos, social media banners, posters, apparel designs, show programs, and overall branding for the group. No Limits is the largest student-run dance organization at Northeastern and prides itself in being inclusive to dancers of all experience levels and styles. 
My first project as Creative Planner was to create a logo for the Fall 2018 semester. My logo plays with type in the base of its design. Montserrat is the typeface used throughout the designs. I wanted to create a logo that was bold and represented the strength and unity of No Limits. I utilized color to illustrate the fun environment of the club and lens flares to playfully represent stage spotlights. Variations were used for posters, signs, and apparel.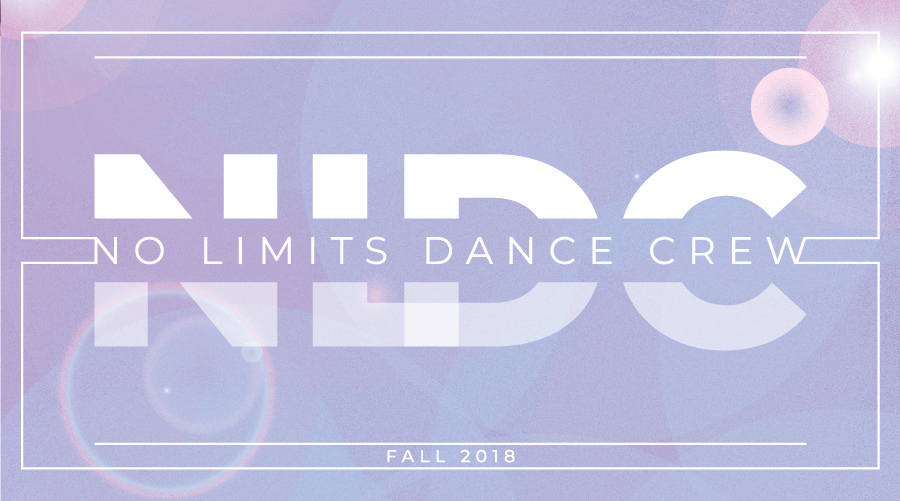 Below are iterations of the design that were created for social media profile pictures and for our Facebook page's cover photo.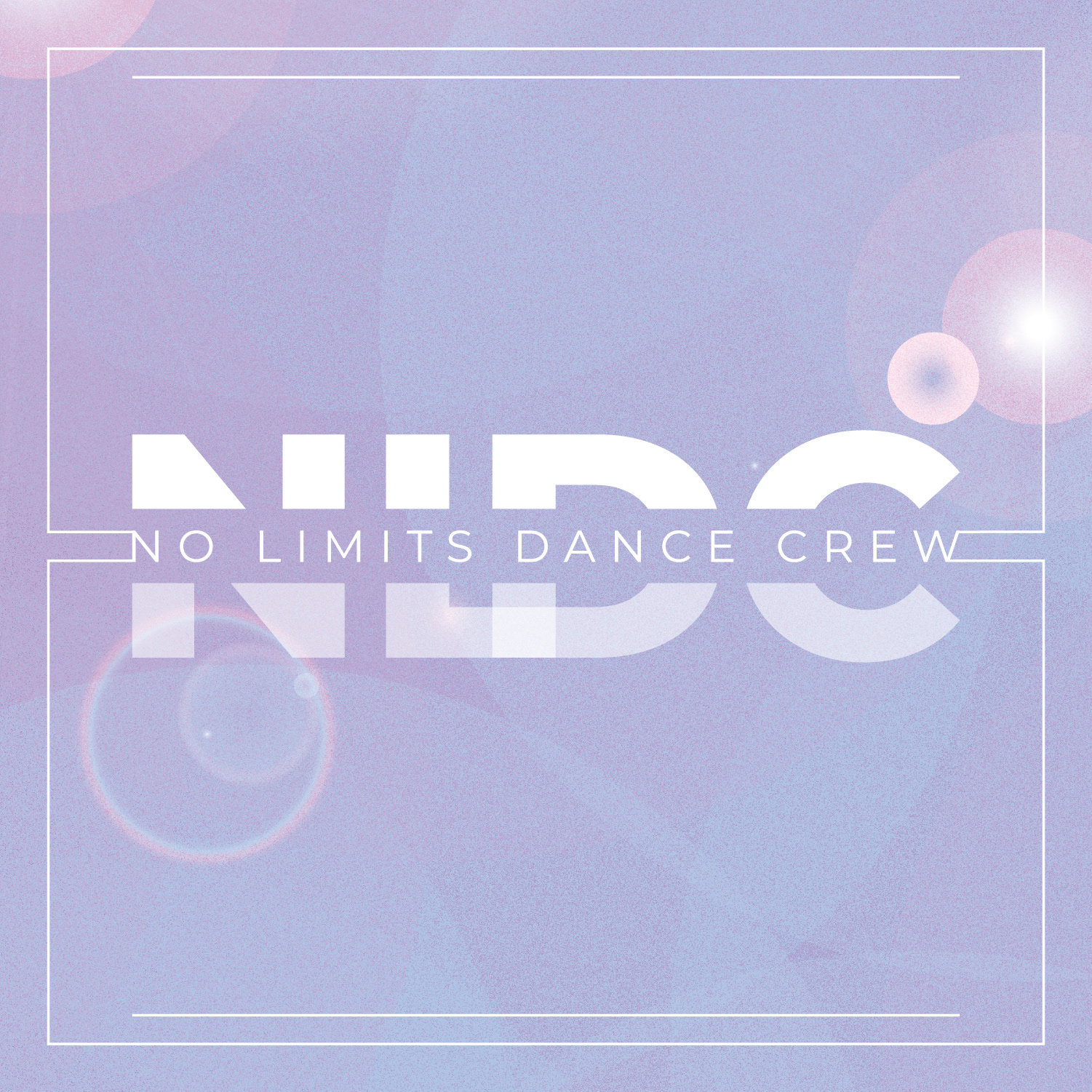 A new design is created each semester so that each showcase has unique branding. For the Spring 2019 semester, I wanted to create a design that was cohesive with that of the previous semester. I therefore maintained the overall format of the logo and airiness of the background. To update it and make it more fitting for the spring semester, I used a brighter aqua color as well as a more playful typeface, Montserrat Alternatives.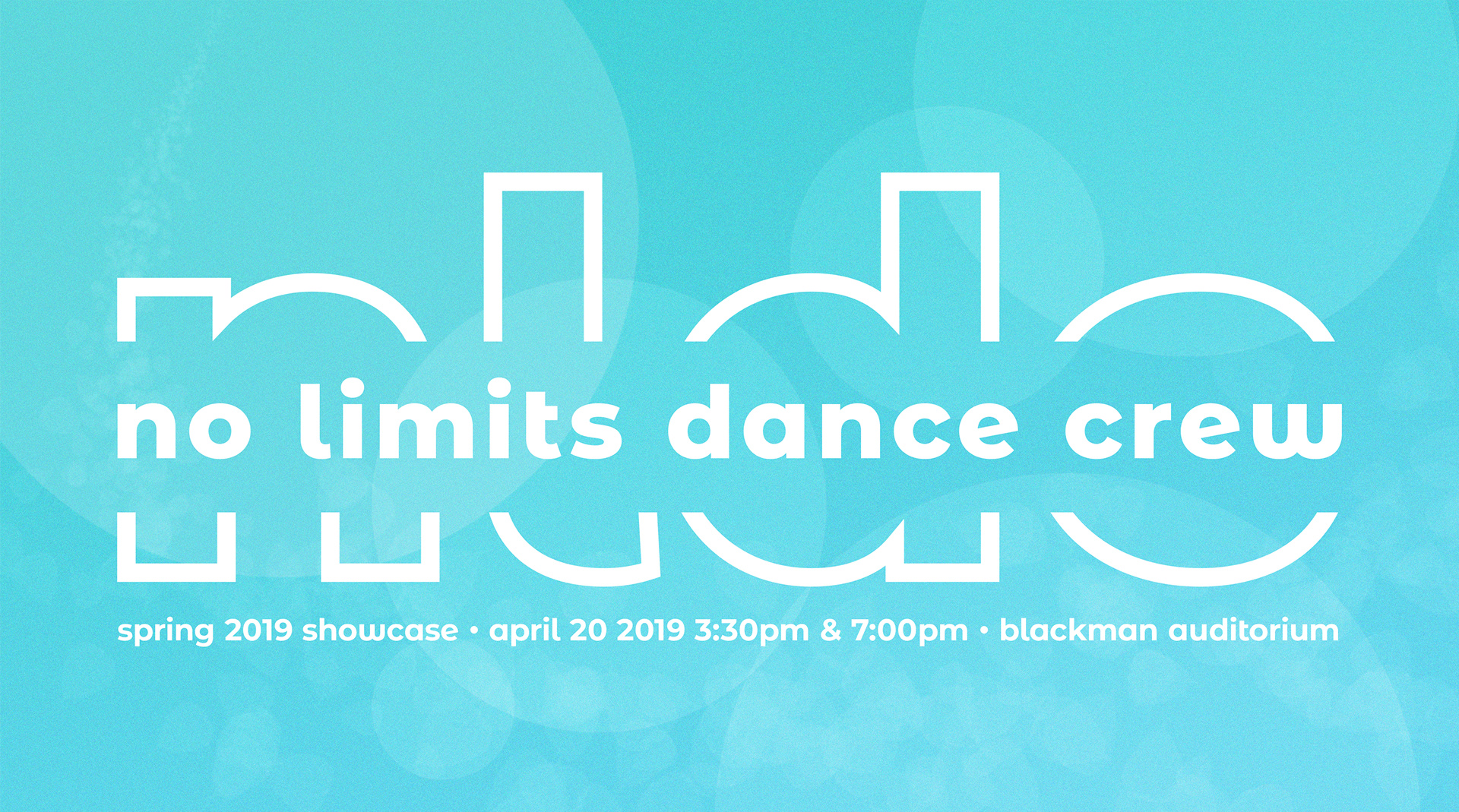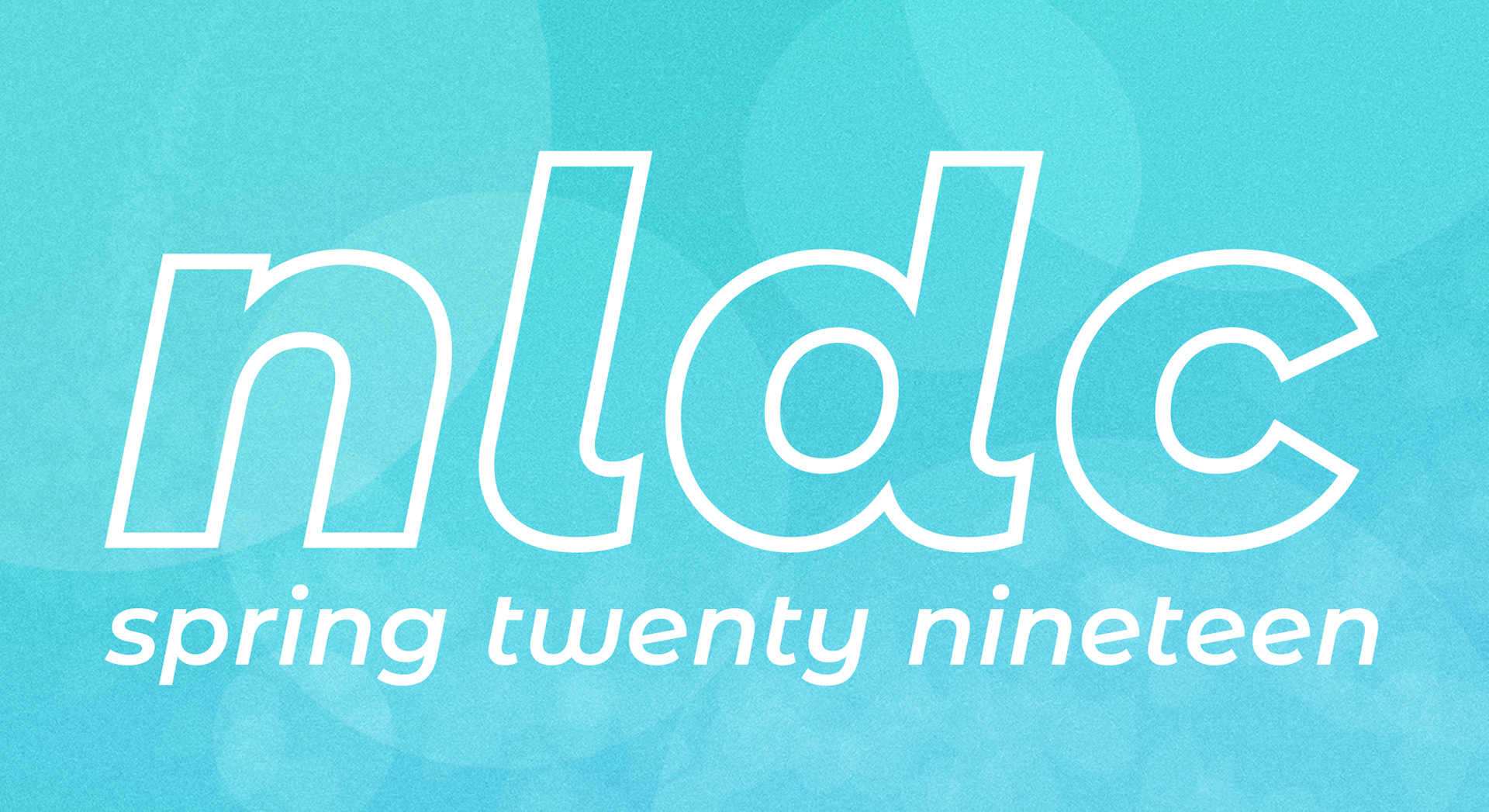 I designed posters to advertise each semester's showcase. These posters were hung around campus and provided students with information about the shows such as the date, location, and ticket information.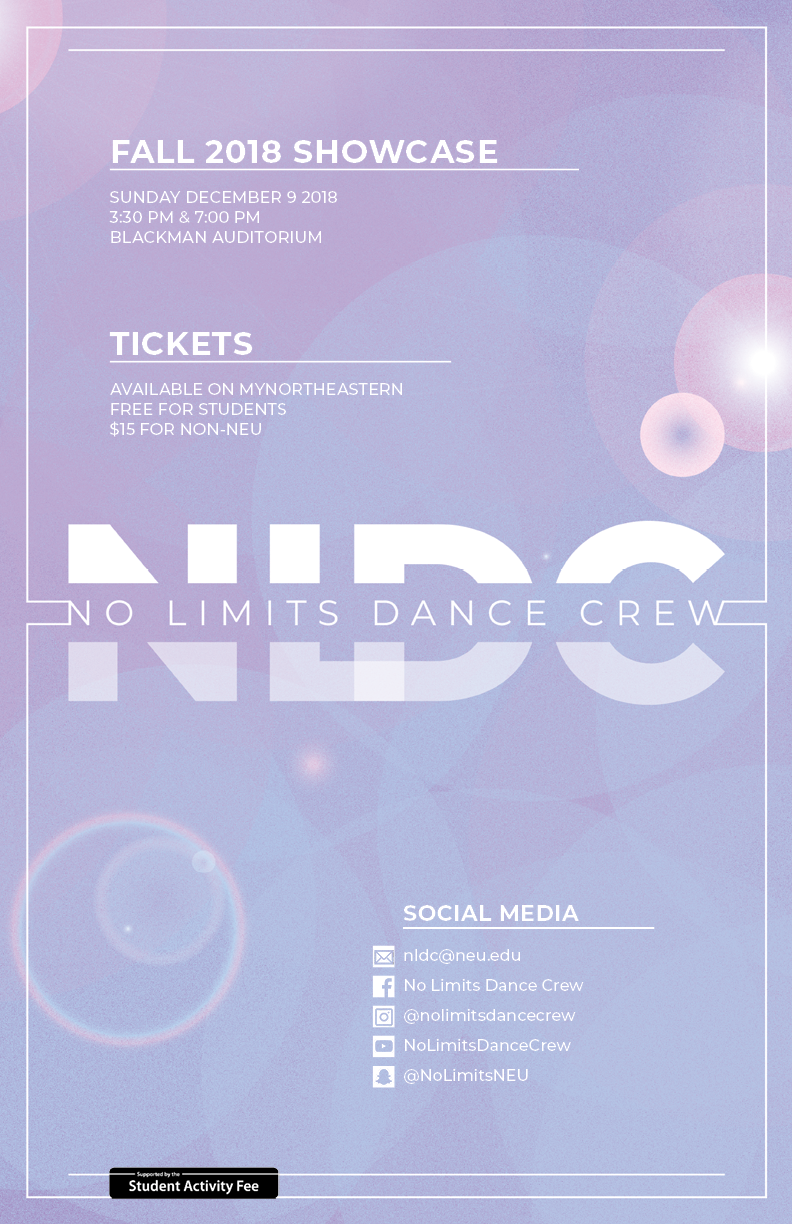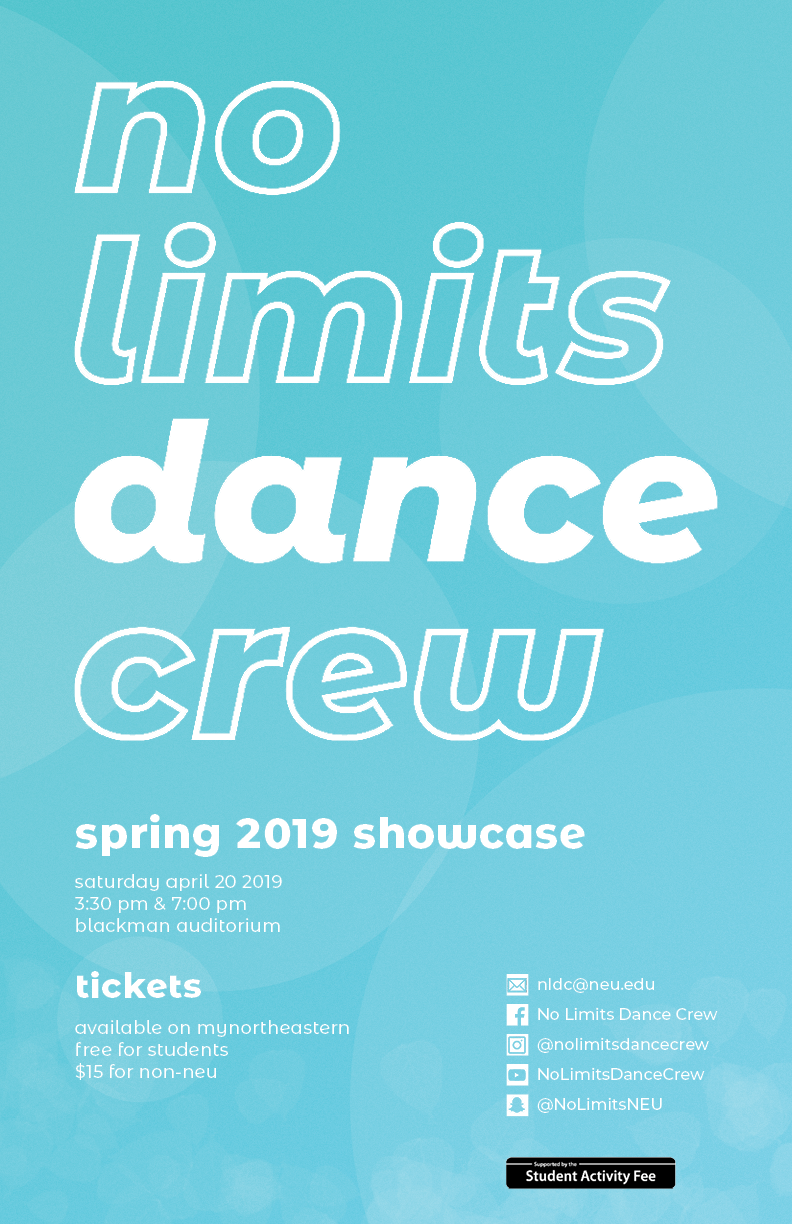 One of my main projects was designing apparel for the members of No Limits Dance Crew. Colors for the show shirts were selected based on each semester's design. I was responsible for communicating with the custom apparel company and making sure that the shirts arrived on time for our showcases.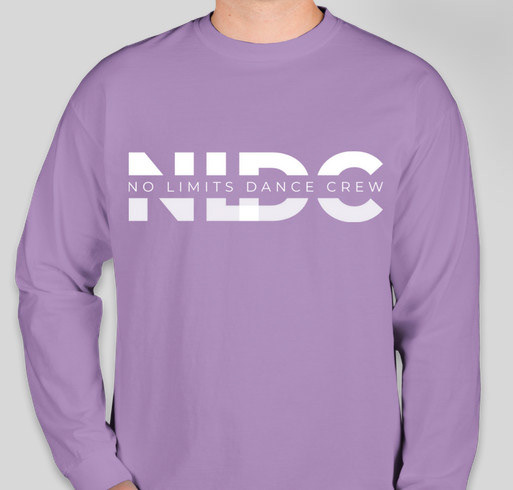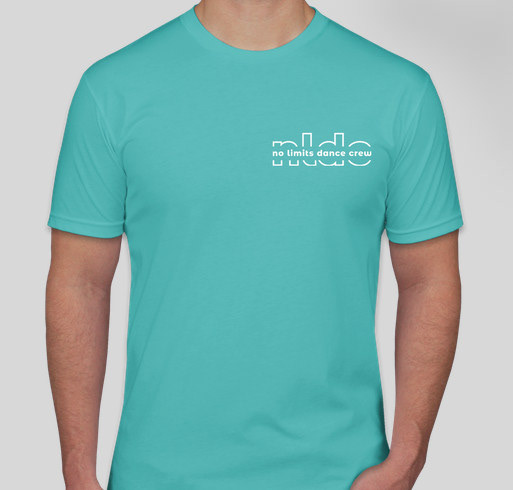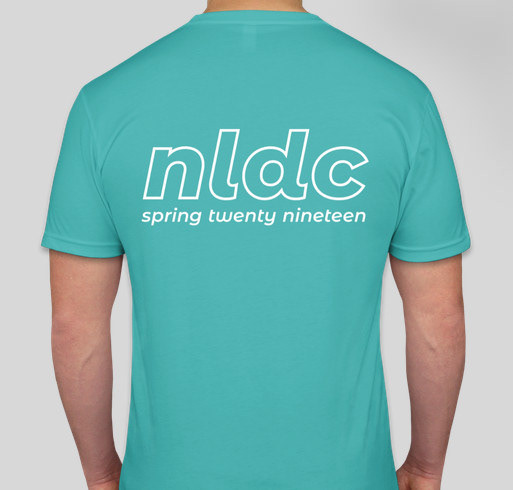 Below are images of the extra apparel items we offered to our dancers. The items we selected were beanies and crewneck sweatshirts. Each features designs from its respective semester.