As Art Director for Tastemakers Magazine, I am responsible for leading the design team in critiques and meetings. Additionally, I edit all the spreads and assemble them to create the magazine, as well as design some spreads. 
Below is the spread I created for the Tastemakers Presents Headliner interview. Tastemakers invited Lucy Dacus to perform at our annual Presents concert, and a Tastemakers writer had the opportunity to interview her before the show. When designing this spread, I wanted to capture Lucy's style by blending bold color blocking and typography with muted colors and subtle texture.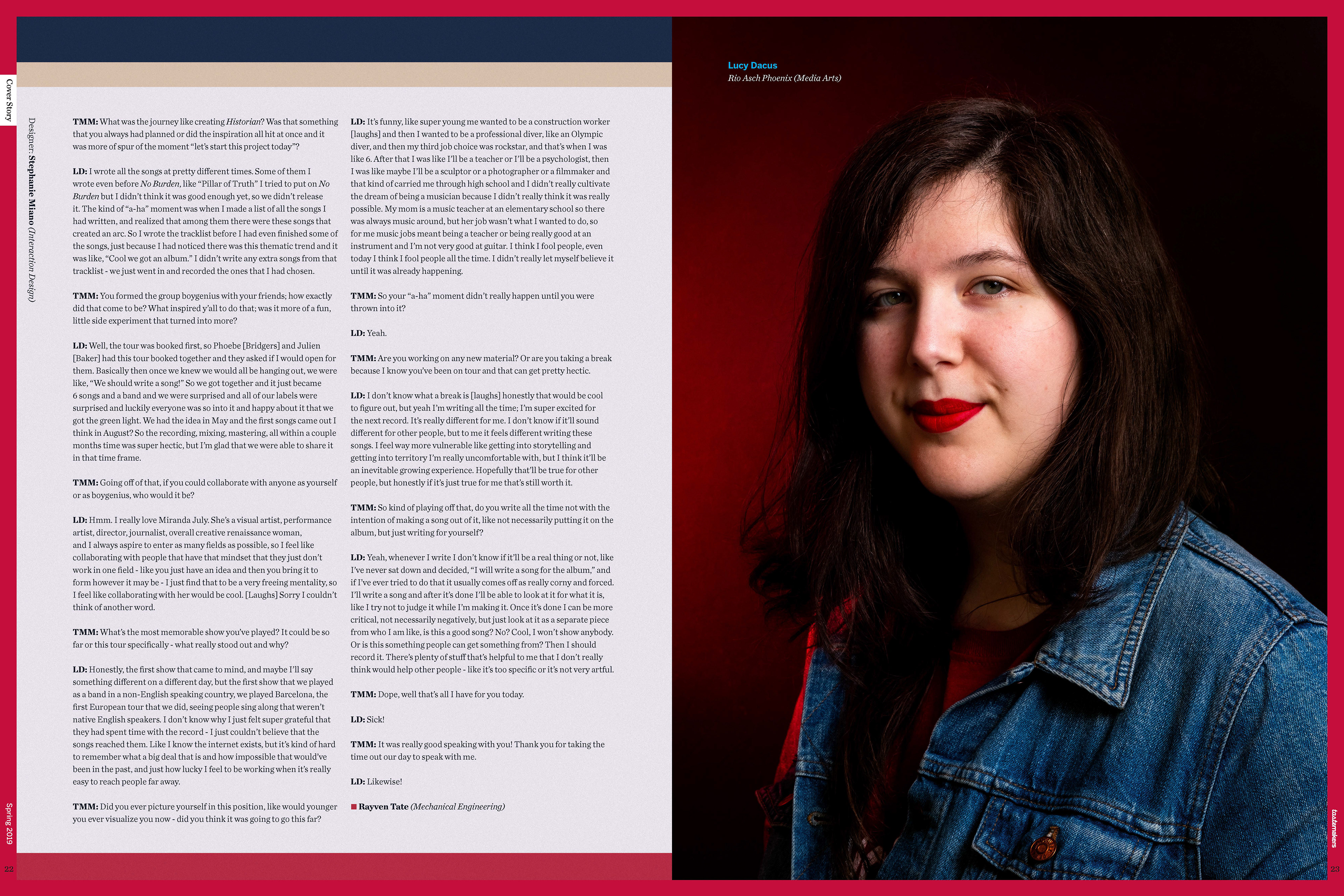 Additionally, here are a couple of previous spreads I created for the magazine. The first spread features an article about One Direction and each members' current music career. Uppercut Angle was used for the title to represent the fun nature of the band. I used bright colors to evoke a bold tone, and specifically blue, white, and red were used to represent the British origin of the band. The illustrations added to the playful tone as well as provide additional visual interest.
The second spread features an article describing and defending the impact of duo Tegan and Sara. As a one page spread, I put emphasis on the title by utilizing bright colors and bold type on a darker background. The color scheme was inspired by the duo's style.